Worry free
ADOPTION TO CLOUD
Helping you build and manage your secured cloud infrastructure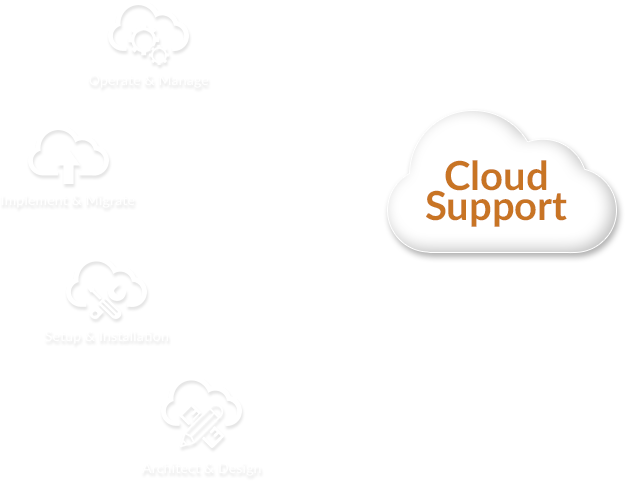 Let us manage the cloud for you
We are a cloud facilitators & we specialise in providing your business with the technology support it needs.
Our cloud expert team handles every aspect of your cloud solution to meet your unique workload requirements. Right from the initial design and sizing to deployment, from the migration to post-migration support and proactive managed cloud services, our cloud technologists make it a truly no-hassle experience thus preventing potential problems before they arise, ultimately leading to a reliable, worry-free cloud environment.
CMMi Level 3
ITIL processes
Microsoft Certified Systems Engineers (MCSE)
Red Hat Certified Engineers (RHCE)
Cisco Certified Network Engineers (CCNA)
Thousands of mails migrated to Office 365
10,000 Tickets handled annually
24x7 NOC
Ranked as "10 Most Promising IMS Companies in India" by CIO Review in 2013
Ranked as "5
Most Promising
IT Infrastructure
Companies
in India" by
Silicon India
in
2014
.
18+
Years of industry experience
5,000+
Cloud instances handled annually
30
Minute guaranteed response time
Don't take the word from us!
Get in touch
Don't go all alone!
Our specialists help get your cloud environment up & running smoothly and quickly.
Don't have the time, resources and technical capabilities to provide cloud support?
Need capital savings but need an expert to help you move your organization to the cloud?
Need a worry-free cloud environment?
If your answer to any of the above questions is YES, you have come to the right place.